Stage Global
Ben jij op zoek naar jouw droom-stage in Europa? Je kunt met Stage-Euro naar Berlijn, Londen, Parijs, Amsterdam, Brussel of Barcelona! Huisvesting en vlucht kunnen wij ook voor je regelen, zodat jij je alleen hoeft te focussen op dat extra stukje ervaring op je cv. Wat het nastreven van je carrière in de toekomst weer een stuk makkelijker maakt.
Stage in het buitenland: van droom naar werkelijkheid
Een buitenlandstage is meer dan alleen meewerken binnen een bedrijf. Naast de educatieve uitdaging worden je sociale en culturele vaardigheden aangescherpt, wat een ervaring oplevert van onschatbare waarde. Indien je vanuit school opdrachten/onderzoeken moet verrichten tijdens je stage, houd er dan rekening mee dat het bij niet ieder bedrijf vanzelfsprekend is dat je hier tijd voor krijgt. Voor je vertrek zal je samen met Stage-Euro een trainingsplan opstellen waarin precies wordt aangegeven wat je verantwoordelijkheden en werkzaamheden zullen zijn.
Stage richtingen
In zowel Berlijn, Londen, Parijs, Amsterdam, Brussel als Barcelona biedt Stage-Euro in diverse richtingen op MBO, HBO en universitair niveau stages aan. De richtingen waaraan je kunt denken zijn:
Bedrijfskunde/Management
Eventmanagement
Film/TV
Grafisch design/ontwerp
Health care
Hospitality/Toerisme
Fashion
Human Resources (HR)
ICT/Informatica
International Business
Juridisch
Logistiek/Distributie
Luchtvaart (techniek)
Marketing/Communicatie
Media & Entertainment
Sport (management)
Techniek/Bouwkunde/Electro
Technische Bedrijfskunde
Kan je jouw richting hier niet vinden? Neem dan contact met ons op.
Huisvesting
Stage in het buitenland betekent ook het zoeken naar een nieuwe woning. Stage-Euro helpt jou op weg met vinden van passende huisvesting door middel van een housing-folder met nuttige tips & trucs. Je legt uiteindelijk zelf contact met de verhuurder. Veel studenten verblijven eerst een paar nachten in een hostel, om verschillende woonruimtes te bekijken alvorens een goede keuze te maken.
Periode & Stagevergoeding
Er zijn geen specifieke startdatums voor stages in Europa; je kunt het hele jaar door beginnen. Een stage duurt meestal tussen de 3 en 12 maanden. Indien je graag langer dan 12 maanden naar het buitenland wilt kan je je inschrijven voor een traineeship in het buitenland. Wij raden je aan om je 2 tot 6 maanden voor de start van je stage in het buitenland in te schrijven bij Stage-Euro. We accepteren studenten tot 1 maand voor de start van de stage. Per week zal je ongeveer 32-38 uur op je stage adres zijn. Hou er rekening mee dat vakantiedagen niet bij ieder bedrijf vanzelfsprekend zijn; een stage in Londen zal bijvoorbeeld anders zijn dan een stage in Barcelona. De meeste stageplaatsen die Stage-Euro aanbiedt zijn betaald. Vergoedingen variëren tussen €250 en €600 per maand.
Naast stages bieden we ook afstudeerstages en traineeships aan. Vragen? Neem contact op via info@stage-euro.nl of telefonisch via 020 68 23 026.
26-09-2022

Stage-Global Informatie sessies - Walk In!

Wij organiseren weer informatie sessies bij ons op kantoor. Je kan hier vrijblijvend voor inschrijven…

25-05-2022

Happy Ascension Day!

Happy Ascension Day!Thursday, May 26th and Friday, May 27th our office will be closed, due to the Holidays…
Groups Traineeship Position

Are you interested in increasing your knowledge and gaining experience in Florida at a company focused on providing unique and memorable customer experiences? We have a group training position…

Details

Product Development Position

This company provides a vast amount of travel programs and destinations in order to deliver unique and memorable experiences to visitors. Are you interested in developing a product or improving…

Details

Finance

Are you looking for a challanging Finance internship? We have a great opportunity available in Thailand! Requirements: Enrolled University students or recent graduates Advanced/Fluent/Native English…

Details
Terugbelverzoek
Laat hier je nummer achter en we nemen zo spoedig mogelijk telefonisch contact met je op.






Traineeship Mikko
January 26, 2023. The program preparation was a good and smooth experience. Stage-Global has been…






Internship Mirzaakhmad
December 22, 2022. The preparation for the program was a quiet good experience because I learned many…






J-1 Visa Leslie
November 29, 2022. It was well organized, communication was smooth and overall was satisfying as I didn't…
Toch liever de VS?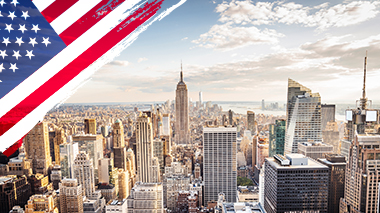 Naar Stage-USA
Toch liever Australië?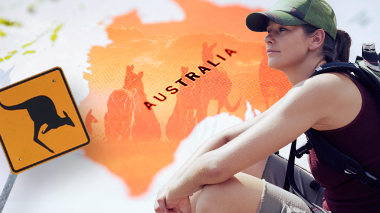 Naar Stage-Australia