Dubai
Heb je altijd al gedroomd van een betaalde stage of traineeship op een bestemming met torenhoge wolkenkrabbers, internationale bedrijven en uitgestrekte woestijnen? Wellicht is de Verenigde Arabische Emiraten dan de perfecte locatie voor jou! Door te wonen en te werken in Abu Dhabi of Dubai leer je de lokale cultuur kennen, werk je op de meest exclusieve locaties ter wereld en kun je de prachtige plekken bezoeken die de bestemming te bieden heeft, terwijl je professionele betaalde werkervaring opdoet in jouw vakgebied! Wij kunnen jou helpen om die droom te verwezenlijken.
Als internationaal bemiddelingsbureau is Stage-Asia gespecialiseerd in het verzorgen van betaalde kwaliteitsstages en traineeships in de Verenigde Arabische Emiraten. Wij zorgen voor een plaatsing bij een bedrijf, regelen je huisvesting, en helpen je bij de aanvraag van je visum, het afsluiten van je verzekering en het boeken van je vlucht. Tijdens het plaatsingsproces ondersteunen we je daarnaast in het opstellen van een correcte CV en motivatiebrief en zorgen we ervoor dat je voorbereid je sollicitatie interview in gaat. Lees hieronder meer over de verschillende programma's die wij aanbieden aan studenten, net afgestudeerden en young professionals.
Onze programma's
Stage-Asia helpt jou aan een betaalde stage of traineeship in Abu Dhabi of Dubai. Alle stages zijn Engelstalig.
Stages
Tijdens een stage werk je binnen het bedrijf mee binnen een bepaalde afdeling. Al onze stages vinden plaats bij een hotel of resort, waar je zowel hospitality als business programma's kunt volgen. Je doet veel praktijkervaring op en deze internationale werkervaring geeft onbetwist een boost aan je carrière en CV! Je kunt stagelopen voor minimaal 4 en maximaal 12 maanden. Je werkt gemiddeld 40 uur per week en de werkdagen kunnen wekelijks verschillen. Tijdens je stageprogramma wordt je huisvesting, maaltijden en mogelijk vervoer vergoed, waardoor je hele ervaring minder kosten met zich meebrengt. Het stageprogramma in Thailand is beschikbaar voor MBO, HBO- en WO studenten en afgestudeerden.

Management traineeships
Een management traineeship is een programma op managementniveau, in de Hospitality sector. Tijdens een traineeship in het buitenland ontwikkel je management en leiderschaps skills die je carrière naar een hoger niveau kunnen tillen, terwijl je ook internationale werkervaring opdoet. Dit maakt een traineeship ideaal voor studenten en afgestudeerden met de motivatie om later een management rol te bemachtigen. Je zult in veel situaties managers bijstaan of zelf als junior-manager leidinggeven aan een groep collega's. Met het traineeship programma kun je voor een periode van 6 tot maximaal 18 maanden naar één van onze bestemmingen in Zuidoost-Azië.
Richtingen
Bij Stage-Asia kun je als MBO, HBO of universitaire student, net afgestudeerde, of young professional terecht voor stages of traineeships in vrijwel alle denkbare richtingen. Hieronder vind je een overzicht van de meest voorkomende richtingen. Hoewel alle programma's in hotels en resorts zijn, kun je ook zonder hospitality opleiding/achtergrond deelnemen aan het programma.
F&B service, bar, and restaurant operations
Reservation
F&B department management
Sales
Restaurant management
Sales & marketing
Bar management
PR & communication
Sommelier
Recreation
Kitchen operations & management
Training and development
Events & banqueting management
Human Resources & administration
Rooms division management
Executive office
Guest relations management
SPA & wellness center management
Revenue management
Huisvesting
Naast een plaatsing bij een bedrijf helpt Stage-Asia je ook met huisvesting op de bestemmingen. Je huisvesting wordt altijd vanuit het bedrijf verstrekt. In de meeste gevallen krijg je een eigen hotelkamer om in te verblijven, of een kamer in het gastenverblijf van het hotel of resort. Hier zitten geen kosten aan vast. Uiteraard is het ook toegestaan om zelf je huisvesting te regelen. Je kunt verblijven in een studentenhuis, of kiezen voor een studio of appartement. Kosten zijn dan wel voor eigen rekening.
Inschrijven
Je kunt je op ieder moment bij Stage-Asia inschrijven voor een stage of traineeship in Abu Dhabi of Dubai. Wel is het verstandig om dit 2 tot 6 maanden voor de start te doen, zodat alles ruim op tijd geregeld kan worden. We accepteren studenten tot 2 maanden voor de start van de stage, hiervoor gelden wel aangepaste voorwaarden.

Schrijf je vandaag nog in via ons inschrijfformulier. Wij nemen vervolgens binnen één werkdag contact met je op om een intakegesprek via Skype of bij ons op kantoor in te plannen, waarin we je vertellen over alle mogelijkheden. Inschrijven en het intakegesprek zijn kosteloos en vrijblijvend!

Heb je vragen? Neem dan contact met ons op via info@stage-asia.nl of 020 68 23 026.
Finance

Finance Internship in Thailand Requirements: Enrolled University students or recent graduates Advanced/Fluent/Native English speakers Details: Program: Finance Start: 2021 Length: 6-months This…

Details

Marketing

Marketing Internship in Vietnam Requirements: Enrolled University students or recent graduates Advanced/Fluent/Native English speakers Details: Program: Marketing Start: 2021 Length: 6-months This…

Details

Details
05-03-2021

Welcome Sophie!

We are happy to introduce to you our new Program Support colleague Sophie Blasek!

24-12-2020

Stage-Global Office closed December 24, 2020 - January 1, 2021

We will be closed for the holiday season from Thursday, December 24th until January 1st. We will resume…
Terugbelverzoek
Laat hier je nummer achter en we nemen zo spoedig mogelijk telefonisch contact met je op.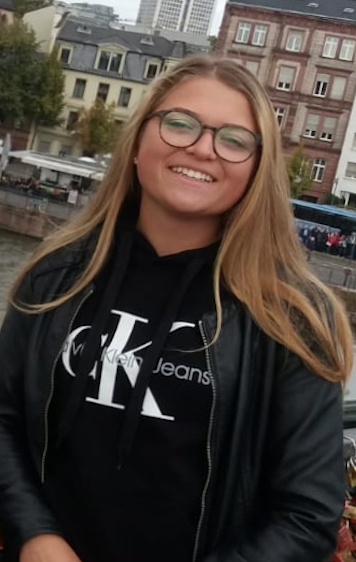 Au Pair Laura
July 1st, 2020. Well, my Au Pair year was an up and down of my feelings. The first three months…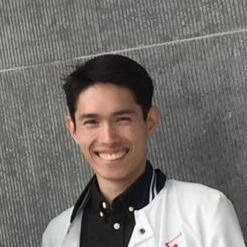 Internship Domingo
June 24, 2020. An amazing experience at the host company, I can say. The colleagues and the company…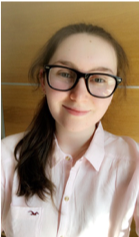 Internship Kristen
March 22nd, 2020. It was a great experience! I learned a lot about the sector that I am currently studying…
Toch liever de VS?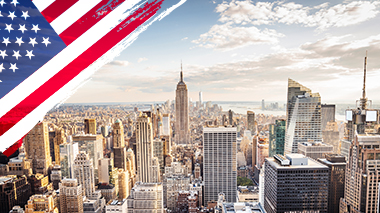 Naar Stage-USA
Toch liever Australië?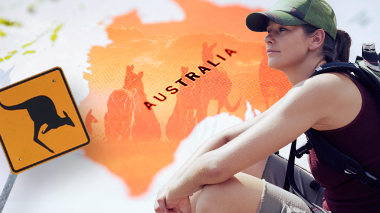 Naar Stage-Australia